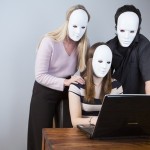 If your business has received negative feedback from anonymous reviewers on business review sites, this bit of news is without a doubt a good one for you. According to an article written by Pierre Zarokian for Search Engine Journal, a Virginia court has ordered business review site Yelp to divulge the identities of seven anonymous reviewers who, using various monikers, allegedly slandered a local business.
Bad reviews on Yelp
The case against Yelp was filed by Joe Hadeed, owner of Hadeed Carpet Cleaning, whose business was on the receiving end of bad reviews on Yelp concerning unfair business practices and false advertising. Suspecting that the anonymous reviewers were not even really customers, he complained to Yelp about them, but Yelp did not take any action. So Hadeed went to court and successfully obtained a ruling ordering Yelp to comply with the requests of Mr. Hadeed.
Legal debate about freedom of speech
Now this ruling has sparked a legal debate, with some sectors calling it a violation of one's freedom of speech. The people on the business side of things, however, see things differently. If the reviews are fake and are not really from real customers, entrepreneurs have every right to defend themselves, especially when those who have written the reviews hide behind the anonymity of the Internet.
Wherever this may lead, I think we will see a stronger trend to identifying reviewers on business review sites. It is in the interest of us all that reviews are as honest and real as possible. If they are anonymous reviewers, it is simply too easy to shoot down legitimate businesses with fabricated negative reviews. Just create 10 email addresses, visit a few different Internet cafes and you can bring down any competitor – is that what we want?
Click here to read the full article.